Sopa Tarangire Lodge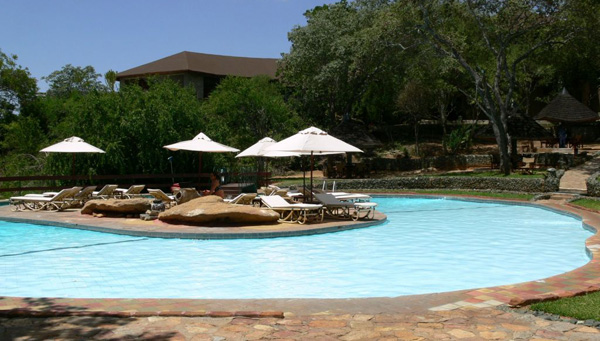 Hidden among the kopjes, lies Tarangire Sopa Lodge, surrounded by ancient baobab trees. It is the home of the greatest concentration of elephants in Africa, and other game including the elusive leopard. Over 400 bird species can be spotted here as well. With water constantly available in the area, the greenery is lush providing a wonderful contrast to the burnt ground..

In the Tarangire National Park which covers an area of 2800 sq km. The lodge lies 118 km south west of Arusha, approximately 2 hours drive from Arusha town and 20 mins flying time with another 20 mins transfer time to the lodge.

75 spacious rooms, all with a private lounge on entering with a mini bar. Each room is carpeted, has 2 queen size beds with a mosquito net around them. Ceiling fans keep the rooms cool and glass sliding doors that open out on to a balcony, with a great view of the landscape beyond, and wildlife can some times be spotted.
4 of these rooms are suitable for the physically challenged.