Serena Ngorongoro Lodge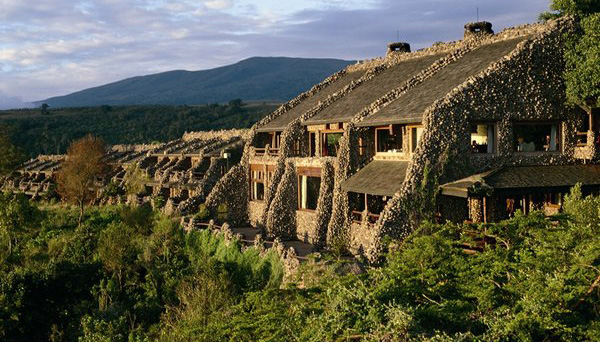 Regularly voted one of the best hotels in the world, this unique lodge clings to the rim of the magnificent Ngorongoro Crater, the largest and most perfect volcanic crater on Earth. Long and low, the lodge is built from local river stone and camouflaged with indigenous vines. Designed to blend completely into the landscape, it is entirely invisible from the floor of the Crater 600 metres below.

The Ngorongoro Crater Conservation Area, lies immediately adjacent to the Serengeti National Park and 180 kilometres from Arusha. Transfers by road from Arusha take approximately 4 hours.