Karama Lodge and Spa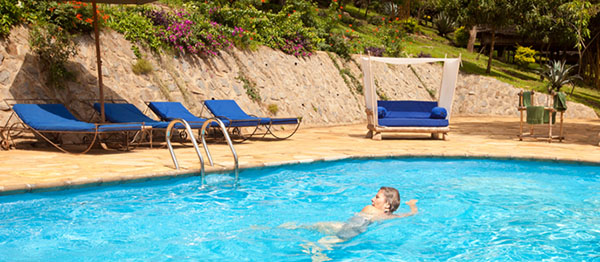 Karama Lodge and Spa is an eco-friendly lodge located in Arusha, Tanzania and is the perfect home base for a Tanzania Safari or a restful night's sleep before climbing Mt. Kilimanjaro. The bar is open all day for a cool beer, a glass of wine, spirits, or a healthy fresh fruit juice. Sit on our spacious open deck and enjoy your drink with the breath-taking views of Mt Kilimanjaro, Mt Meru and the wooded valleys below. A refreshing breeze will keep you cool even during the hot summer months.

Karama Lodge is situated at the top of the lush and serene Suye Hill, Karama Lodge and SPA is a unique lodge with a rustic, yet comfortable, ambiance providing a personalized service in a relaxing atmosphere. It is a peaceful secluded respite where you can enjoy the beauty around you to the sounds of the surrounding forest.Be sure to visit our gift shop which has a wide variety of curios, shirts, necklaces, bracelets, earrings, and African masks. Karama Lodge and Spa also offers: Daily room service, Day trips and/or Safaris to National Parks via Tropical Trails, Safe security system and 24 hour guards, Personal luggage storage, Laundry services, International and local telephone services, Internet E-mail facilities, WiFi for your personal computer, and Transport service to town and airport and salt water swimming pool free of charge for in-house guests
A double room costs 135$ per night.